Olivier Mathieu, who was just writing his next book, asked Max if he could do the cover photo.
Of course Max agreed and so he went out with Bilitis and Annette (who assisted Max and also did the making of picture) into the nature, for a book cover photoshoot.
"We where very lucky to have some sun because otherwise it would have been impossible to do the shooting outside" Max says.
It was indeed the only warm day during the last three weeks.
The shooting took place on three different places and Olivier asked Max to have his last book "Je crie à toutes filles mercies" featured on the photo.
The title of the new book will be "Une dernière leçon de mon école" which can be translated as "A last lesson of my school" and refers to the great poet François Villon.
Here are the four suggestions of Max from which Olivier and the publisher chose one.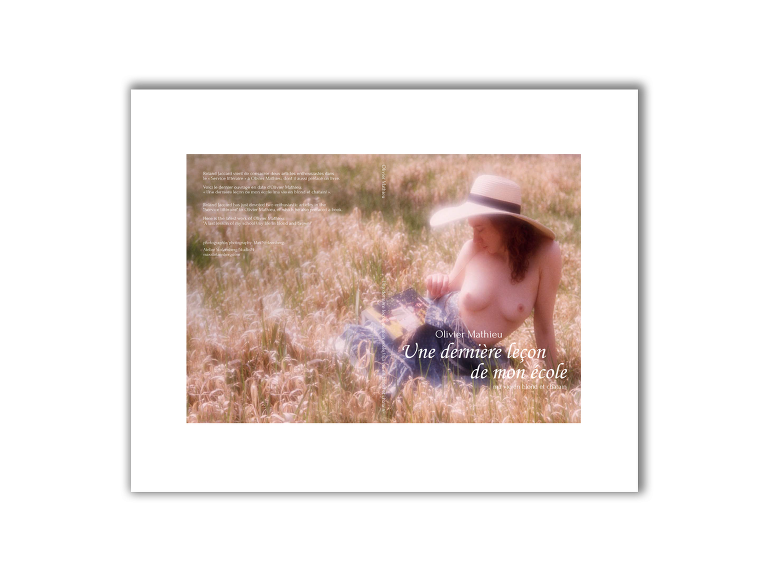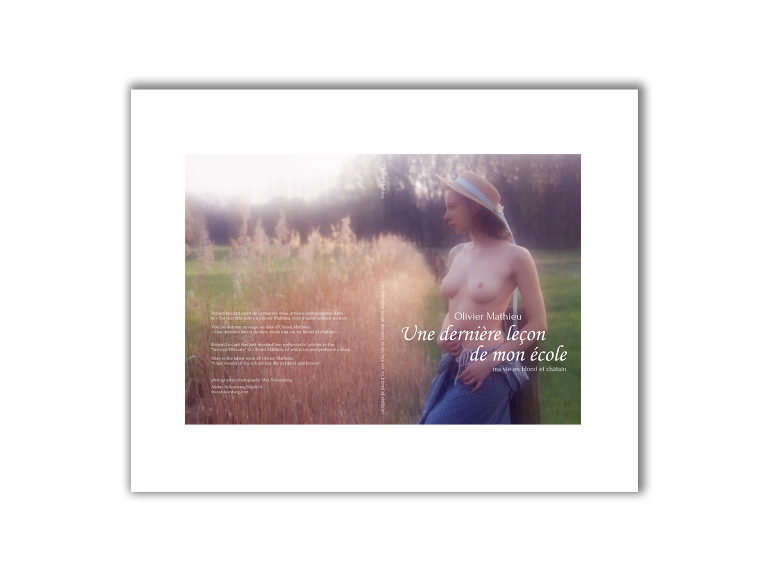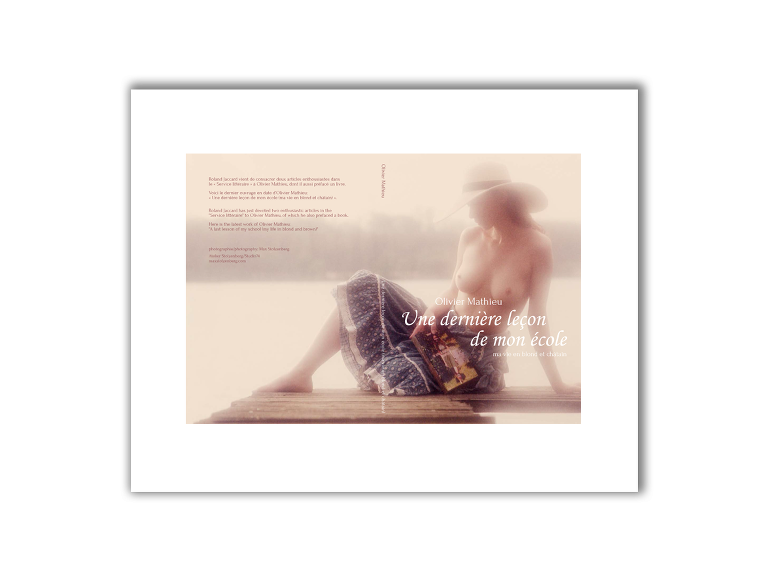 We do not reveal which photo the cover finally will show. The text will be slightly different in the final version.
"It came out very beautiful and they chose the photo that was my favorite too. It was done in a beautiful hamiltonian light and with a great pose of the girl" Max states.
The book will be printed in a very limited and numbered edition of 300 books. There will be no second edition. It will be a bibliographic rarity.
From this already very limited number of books there will be only 20 copies which are personally autographed by Olivier Mathieu and Max Stolzenberg.
If you are interested in one of these rarities please contact us.
The whole edition will be sold out very fast. So please don't hesitate to write to us.
The publishing date is set for the 15th. of May.